<![endif]-->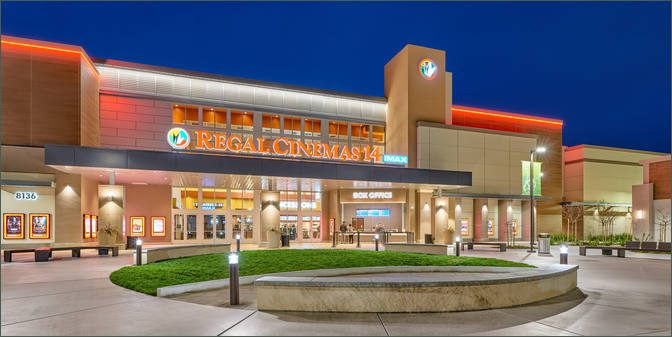 Delta Shores
Interstate 5 and Cosumnes River Boulevard


Sacramento

, CA

95832



An 800-acre master-planned, mixed-use development which includes 1.3 million square feet of planned retail development.
Bisected by Interstate 5 and the largest remaining in-fill site to be master-planned in the City of Sacramento.
Planned to include freeway oriented, promotional and neighborhood retail, single family and multi-family housing as well as service, office and visitor commercial uses.
In excess of 300,000 residents within a 5-mile radius.
Demographics
| | 1 Mile | 3 Mile | 5 Mile |
| --- | --- | --- | --- |
| Population | 7,918 | 96,636 | 301,981 |
| Avg HH Income ($) | 57,730 | 65,622 | 67,656 |
| Average Age | 32 | 36 | 37 |
Highlights
For Lease
Type: Retail
Total SF: 1,300,000

Leasing Manager
Soraya Sharifi
Leasing Manager 3191 Zinfandel Drive, Suite 23
Rancho Cordova, CA 95670
p. 916/853-1540

Gary Muljat
Leasing Manager 3191 Zinfandel Drive, Suite 23
Rancho Cordova, CA 95670
p. 916/853-1540

Printable Version
Flyer
Delta Shores
| | |
| --- | --- |
| Available | Coming Available |
Available Spaces
4
35,700 SF
6
40,000 SF
17
4,950 SF
19
6,600 SF
28
1,406 SF
29
2,494 SF
30
2,516 SF
31
1,172 SF
32
1,172 SF
34
2,506 SF
40
1,301 SF
49
1,326 SF
59
1,122 SF
60
2,567 SF
69
1,106 SF
71
2,542 SF
72
1,186 SF
73
1,192 SF
74
1,214 SF
75
2,422 SF
76
2,500 SF
79
1,288 SF
80
2,074 SF
82
4,200 SF
88
7,000 SF
92
7,000 SF
95
7,000 SF
| | | |
| --- | --- | --- |
| 1 | RC Willey Home Furnishings | 166,000 SF |
| 2 | Floor & Decor | 74,000 SF |
| 7 | Walmart Supercenter | 189,543 SF |
| 8 | Old Navy | 14,169 SF |
| 9 | PetSmart | 17,892 SF |
| 10 | Party City | 15,000 SF |
| 11 | Hobby Lobby | 55,000 SF |
| 12 | Dick's Sporting Goods | 50,000 SF |
| 13 | Ross Dress for Less | 25,000 SF |
| 14 | Ulta Beauty | 10,000 SF |
| 15 | Daiso | 7,700 SF |
| 16 | Bath & Body Works | 3,850 SF |
| 18 | Famous Footwear | 6,820 SF |
| 24 | Regal Cinema | 58,200 SF |
| 25 | T-Mobile | 2,510 SF |
| 26 | Lee Spa Nails | 1,170 SF |
| 27 | The Sandwich Spot | 1,406 SF |
| 33 | Merlone Geier Management | 1,172 SF |
| 35 | Xfinity | 5,052 SF |
| 38 | Sprint | 2,587 SF |
| 41 | Beauty By Thread | 1,171 SF |
| 42 | See's Candies | 1,432 SF |
| 43 | Pacific Dental | 3,100 SF |
| 44 | Sleep Train | 4,100 SF |
| 46 | Panda Express | 1,900 SF |
| 47 | GNC | 1,400 SF |
| 48 | Sport Clips | 895 SF |
| 50 | AT&T | 2,000 SF |
| 51 | Verizon Wireless | 4,000 SF |
| 52 | Great Clips | 1,000 SF |
| 53 | Starbucks | 2,000 SF |
| 55 | Panera Bread | 4,300 SF |
| 56 | Noodles & Co. | 2,602 SF |
| 57 | Eyebrow Arch | 1,121 SF |
| 58 | Dazzling Nails and Spa | 1,122 SF |
| 61 | Chipotle Mexican Grill | 1,903 SF |
| 62 | Jersey Mike's Subs | 1,355 SF |
| 63 | Jamba Juice | 1,605 SF |
| 64 | Menchie's Frozen Yogurt | 1,105 SF |
| 65 | The Habit Burger Grill | 2,503 SF |
| 66 | Pieology | 2,406 SF |
| 67 | 9th Snow & Snacks | 1,500 SF |
| 68 | The Joint | 1,101 SF |
| 70 | Fire Wings | 2,415 SF |
| 77 | Repair All | 1,219 SF |
| 78 | Hokee Poke | 1,283 SF |
| 81 | Amazing Lash Studio | 1,652 SF |
| 85 | El Pollo Loco | 2,999 SF |
| 86 | In-N-Out Burger | 3,750 SF |
| 87 | Sonic | 4,456 SF |
| 91 | Chick-Fil-A | 4,544 SF |
Delta Shores